What I learned at the 2015 Secret Knowledge Conference - Dismantle Your Black Box
Sierra Haager of Breakup Records writes: Last month I attended the Secret Knowledge Conference at the Jupiter Hotel. If you're not familiar, Secret Knowledge is a Portland organization that puts on classes and events aimed at helping creative people make a living. The conference was a full day of talks and panels covering a wide range of topics, from interacting with the press to handling taxes as an artist, publishing, crowdfunding, and even financial planning for creatives.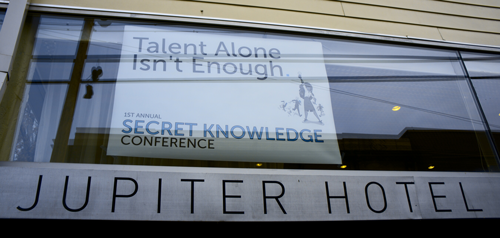 I learned a lot from many of these fascinating presentations, but the overarching lesson that I walked away with is that, as artists - maybe even as people - we have no hope of moving forward until we identify and systematically dismantle the issues in our black box. 
Check out Sierra's post-conference reflection article: Dismantle Your Black Box